About  Announcement  Aims&Scope  Indexing&Archiving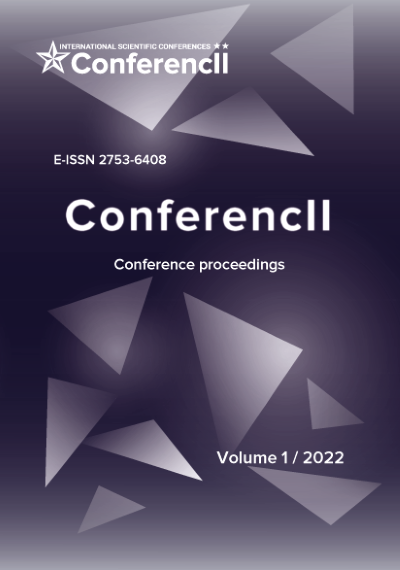 Conferencii (E-ISSN 2753-6408) is an open access multidisciplinary journal dedicated to publishing findings resulting from conferences, workshops and similar events.
Conferencii journal provides a high quality service and are dedicated to making the output of conferences widely available. If you are organizing an academic conference and are interested in our services, please click the Submit a Proposal link.
All published items will be assigned a digital object identifier (DOI).
All published articles are licensed under a CC-BY-4.0. The copyright is retained by the authors.
Conferencii journal (E-ISSN 2753-6408) invites you to take part in the International scientific conference «Science and innovation» to be held 23.12.2022 in Nuremberg, Germany.
Date of conference: 23.12.2022
Paper submission deadline: 22.12.2022 (incl.)
Conference proceedings (PDF-version): 15.01.2023
Agricultural and Biological Sciences
Arts and Humanities
Biochemistry, Genetics and Molecular Biology
Business, Management and Accounting (misc.)
Chemical Engineering
Chemistry
Computer Science
Decision Sciences
Dentistry
Earth and Planetary Sciences
Economics, Econometrics and Finance (misc.)
Energy
Engineering
Environmental Science
Health Professions
Immunology and Microbiology
Materials Science
Mathematics
Medicine
Multidisciplinary
Neuroscience
Nursing
Pharmacology, Toxicology and Pharmaceutics
Physics and Astronomy
Psychology
Social Sciences (Communication, Education, Law, misc.)
Veterinary
Google Scholar
ROAD
Crossref
DOI